EponaFest is drawing close, and what better way to hype up the convention than announcing our guests! We are very happy to welcome them in Italy and we are sure you are happy to meet them at the convention!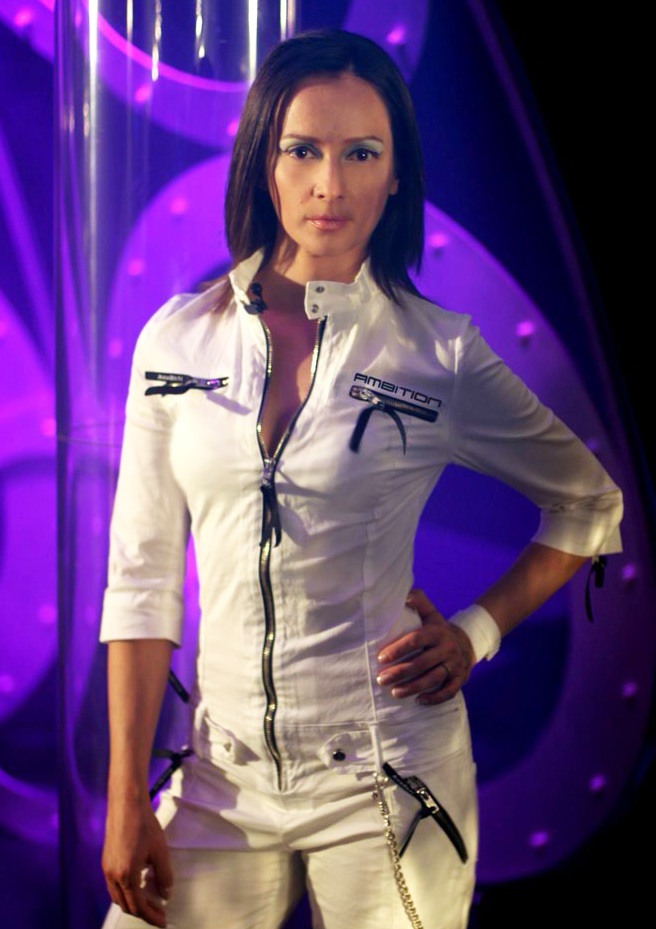 EMANUELA PACOTTO – Italian Actress and Voice Actress
We know her best for her role as Twilight Sparkle in My Little Pony: L'Amicizia è Magica (as it's known here in Italy!), but her voice has been in our ears for decades as her voice acting career features multiple legendary shows that have been staples of the childhoods of all 90's kids, now grown to be young adults. Jessie in Pokémon, Nami in One Piece, Bulma in Dragon Ball and Sakura in Naruto are just a few of her hundreds of roles across movies, tv shows, cartoons and video games.

To get to know her better, you can check out her YouTube channel or her Instagram page.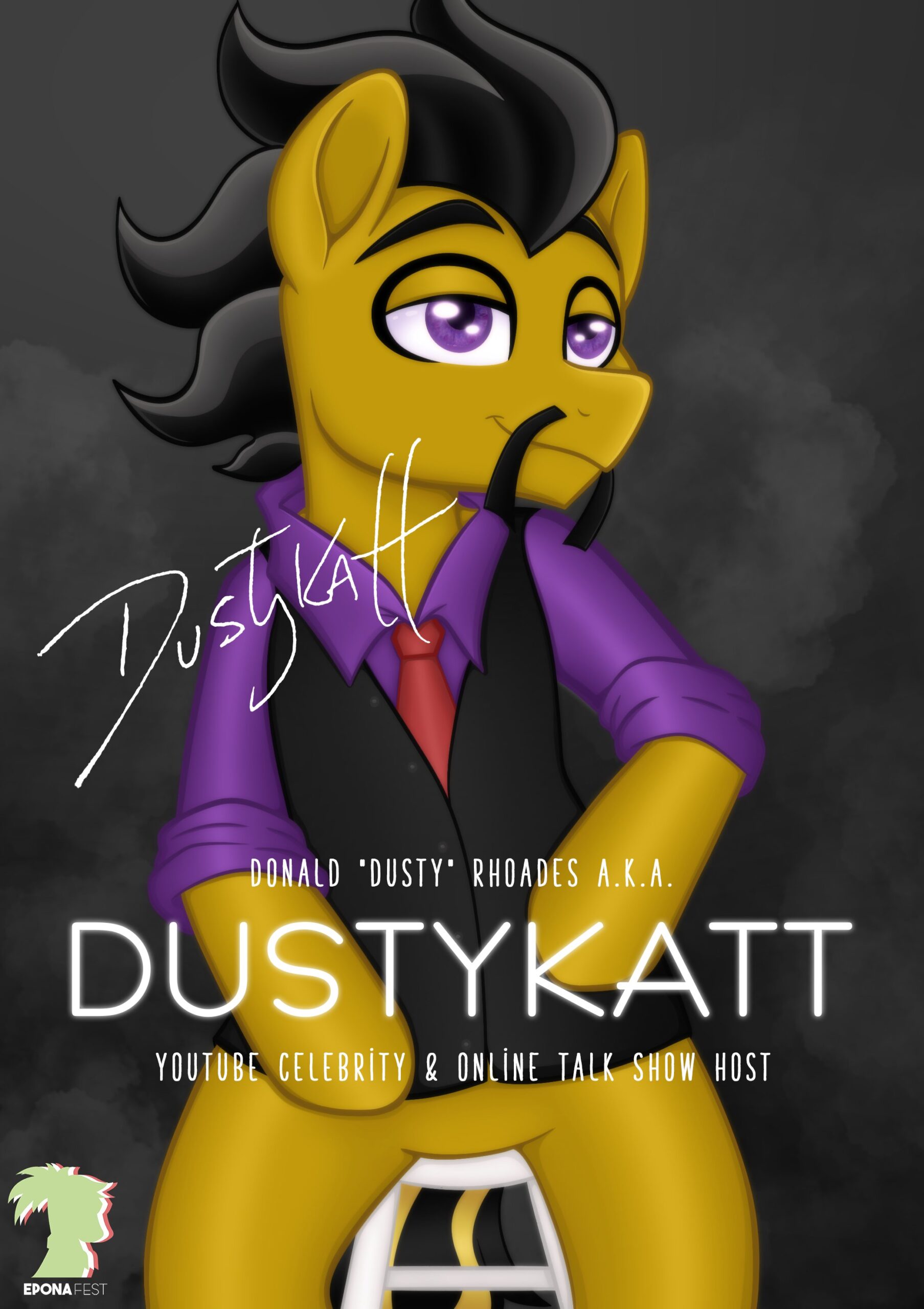 DUSTYKATT – YouTube Celebrity & Online Talk Show Host
The one and manly, Dustykatt, will join us in Milan together with his splendid moustache. He's been at every convention that he could, spreading manliness but also joy and kindness. Known for his series "Stay brony my Friends", featured in the TF2 Analysis Anarchy series and is currently staring in the radio play "News from the Bunker" on Shotgun Angel Productions YouTube channel. And not to forget the great number of charity auction he held during all the greater conventions!

But if you just want to compliment his moustache, you can also check out his Twitter page.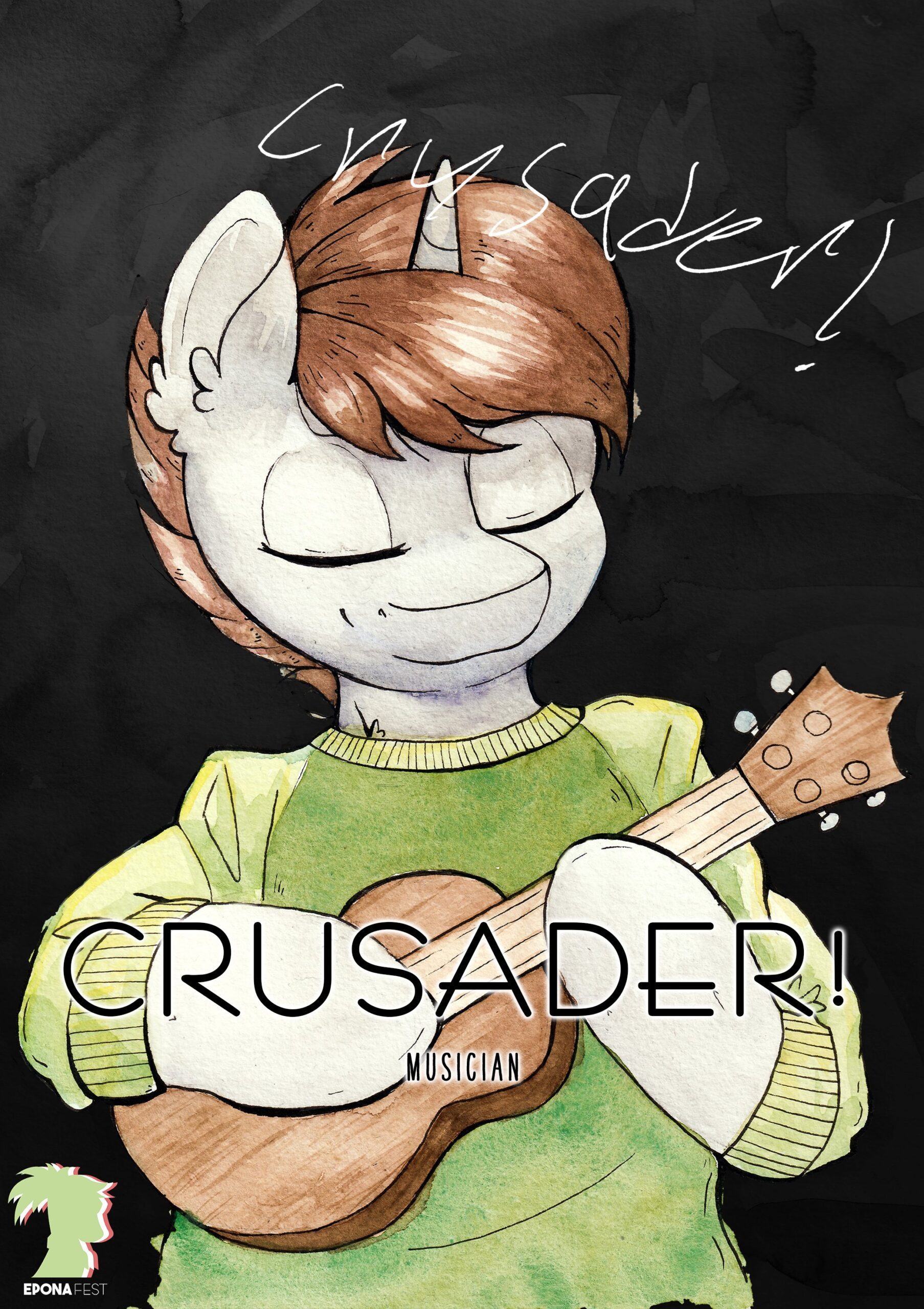 CRUSADER – Musician, Saturday Concert Performer
Crusader! Italian-American brony and musician, finally coming back to Italy to give us all a taste of his great music. Be sure to come and listen to his performance during our awesome Saturday concert!

You can also find him at his YouTube channel and Twitter page.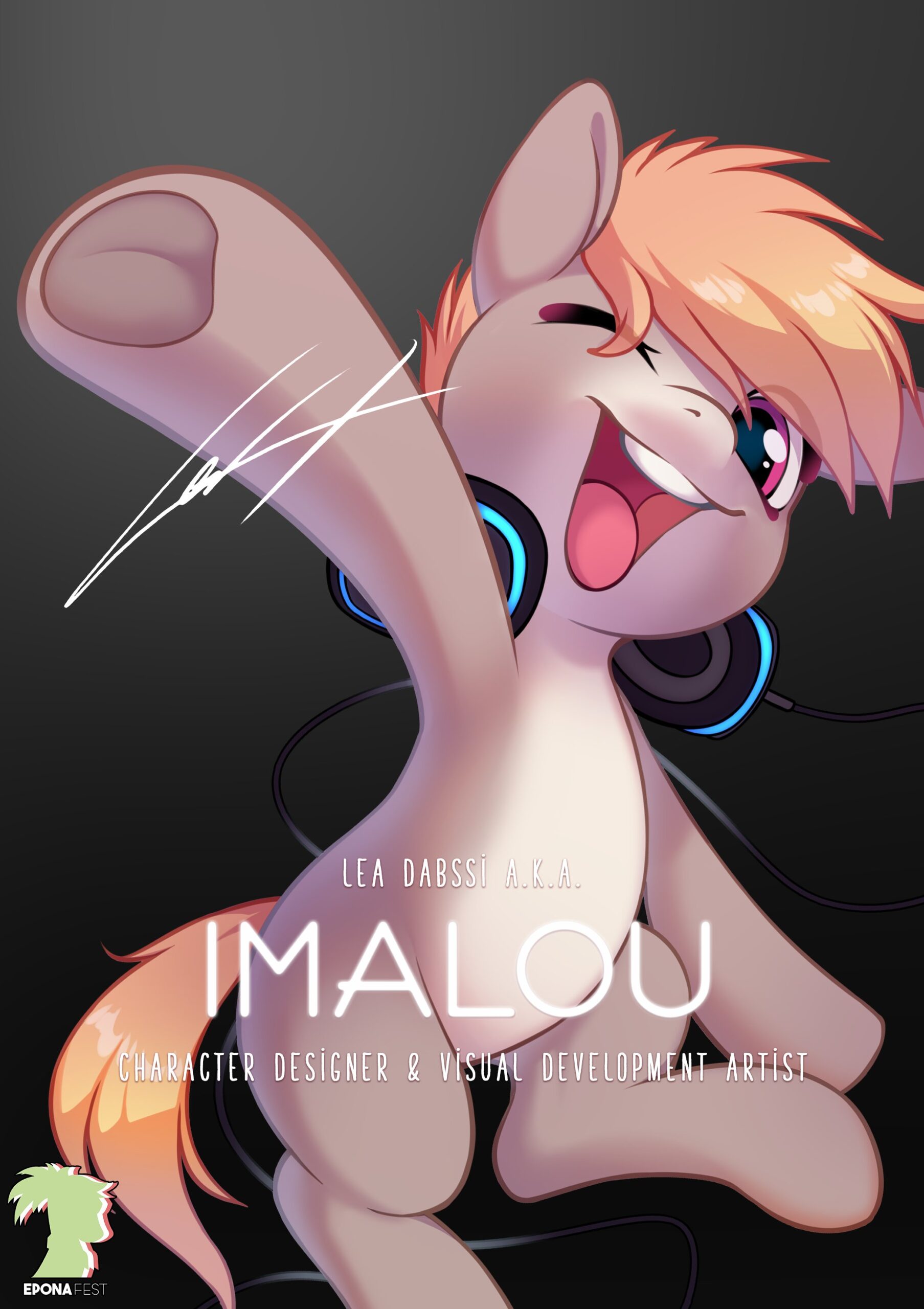 IMALOU – Character Designer & Visual Development Artist
We all know her, we all love her. Started out as a simple artist in the fandom and rose all the way up to Professional Character Designer for the movie My Little Pony, the Next Generation. Creator of Izzy Moonbow and Sunnystarscout, as well as professional dabber.
Hope you are thrilled as we are to meet her in Milan!

Don't forget to check her awesome art at her Twitter page!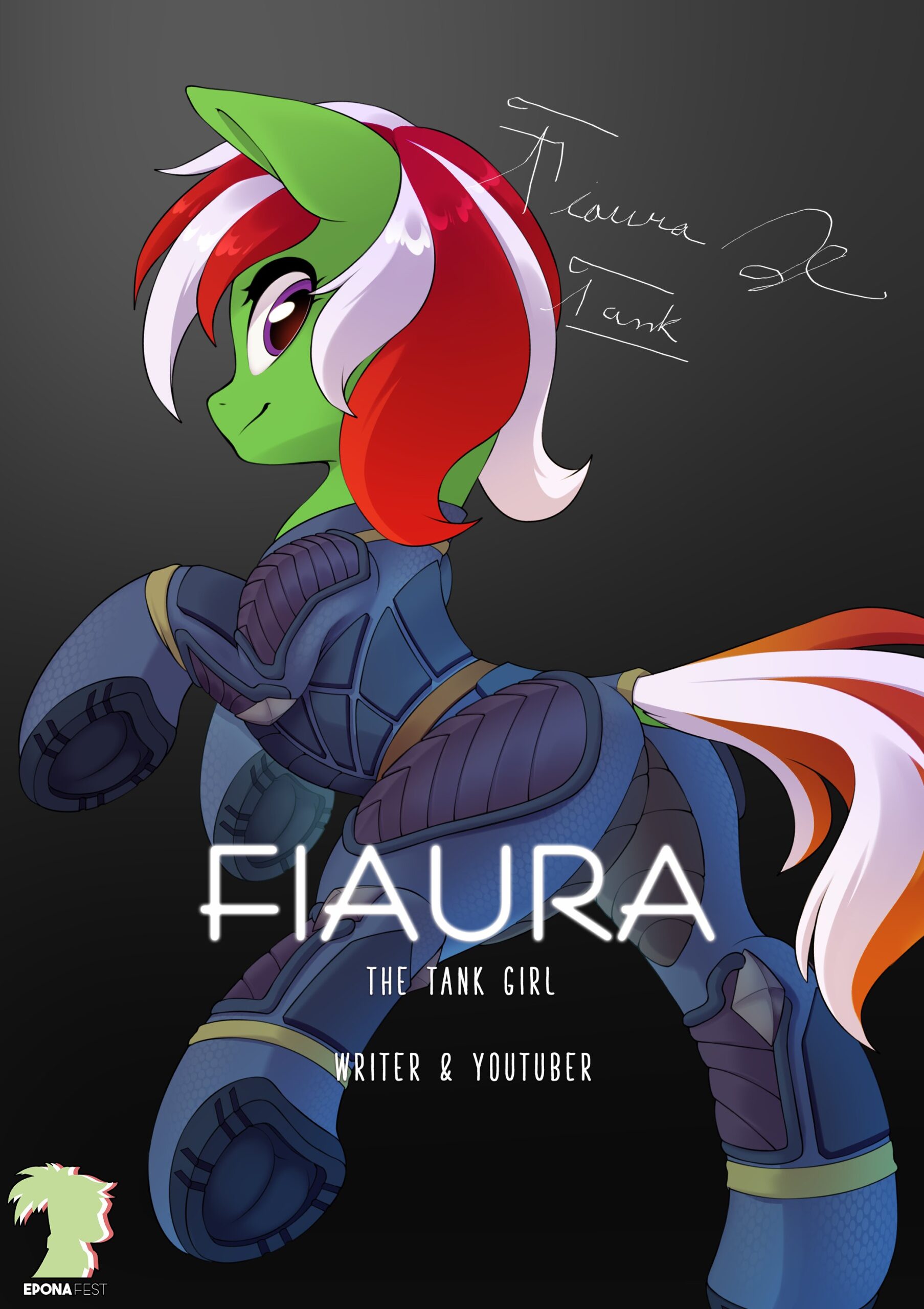 FIAURA: The Tank Girl – Writer and YouTuber
Games, RPGs and Fallout Equestria enthusiast, Fiaura has been in the fandom delivering content for everypony that loves games and stories. Writer of her own Fallout Equestria fanfiction, Dead Tree. And also a very generous soul, hosting various charity livestream to help those in need.

Be sure to check her YouTube channel and her Twitter page.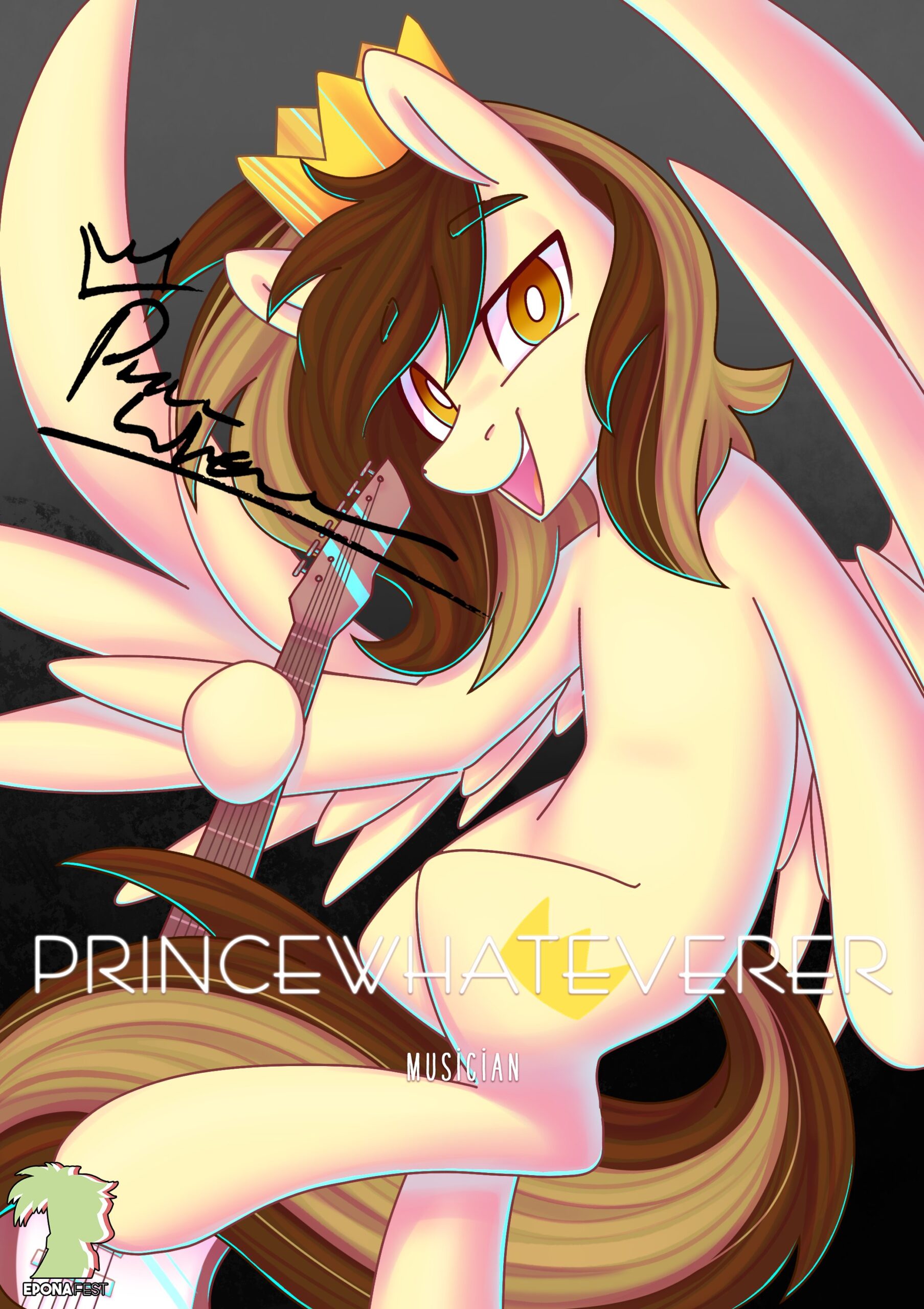 PRINCEWHATEVERER – Musician, Saturday Concert Performer
Prince has been in the fandom since the very beginning, composing awesome music for everypony to enjoy. Nowadays he's rocking more than ever and he is ready to bring the party at Eponafest during our Saturday concert!

You can find his awesome YouTube channel here and his fantastic twitter here.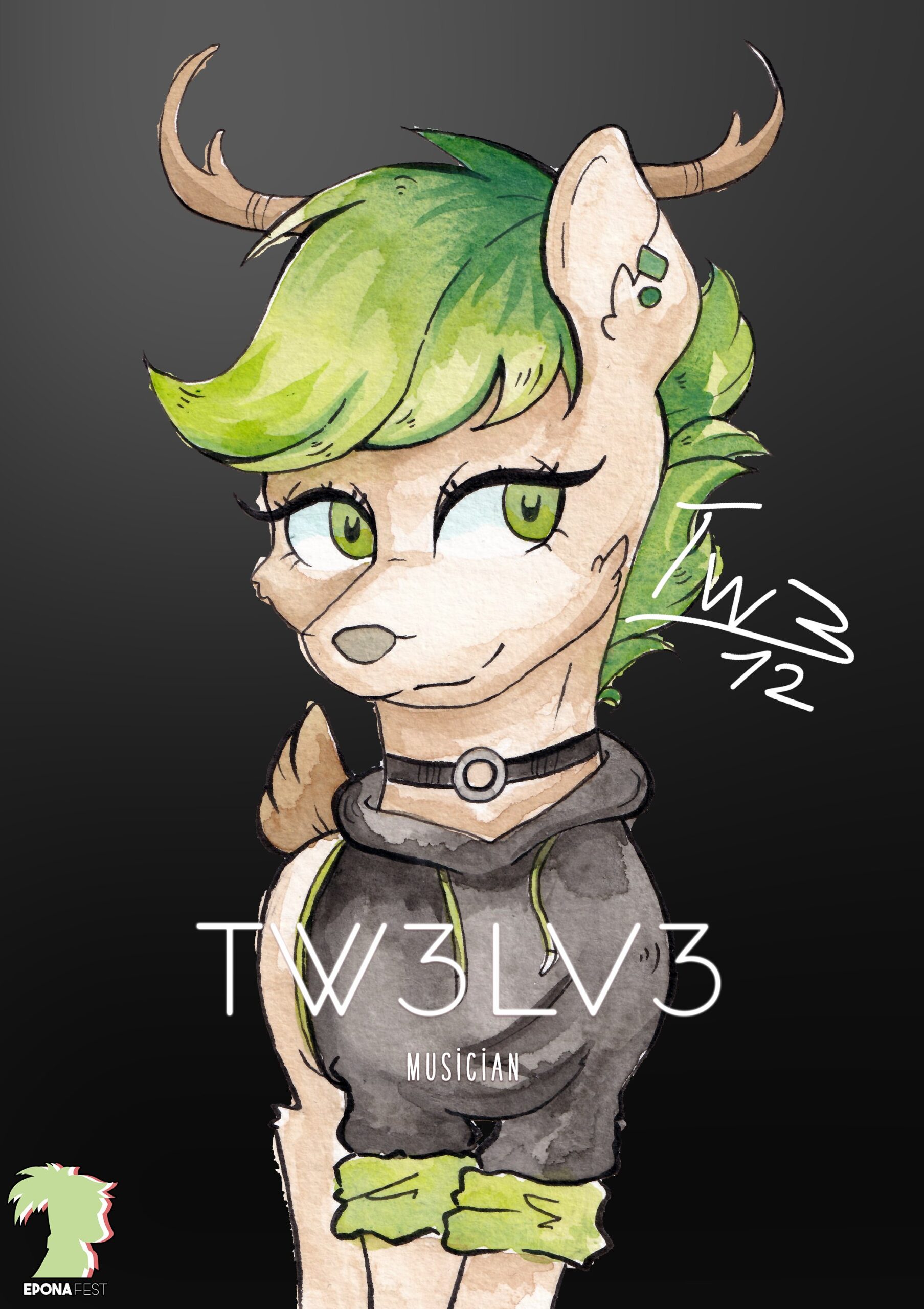 TW3LV3 – Musician, Saturday Concert Performer
A Belgian Deer ready to stun you with her excellent talent at composing Drum & Bass music, as well as Chillout and more! She will also join us during the Saturday concert to bring us some more awesome music! Her music might be chill, but she will for sure pump you up!

Check out her YouTube channel to listen to her music and her Twitter page if you just want to say hi to her! Remember to check all of her other stuff as well.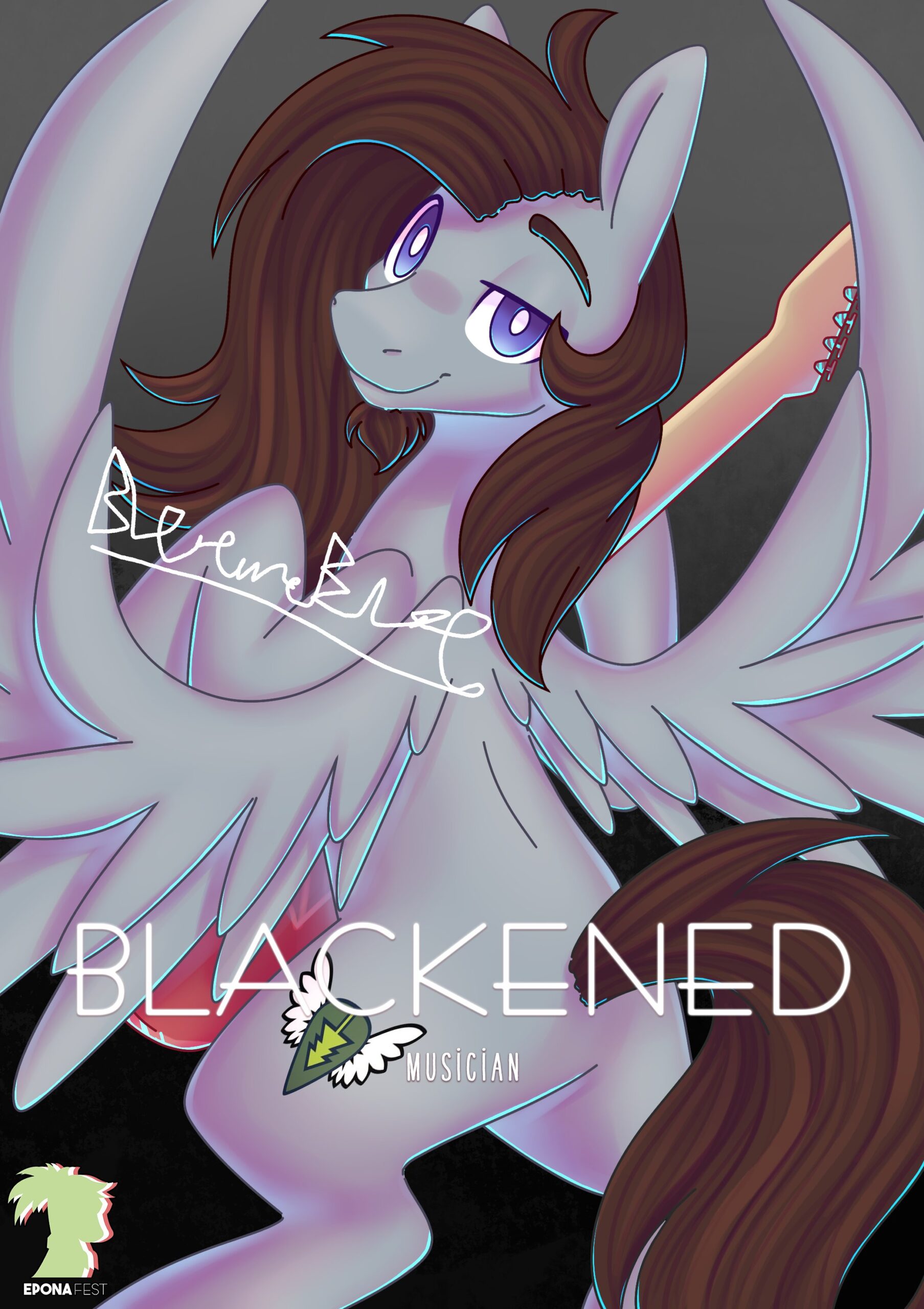 BLACKENED BLUE – Musician, Saturday Concert Performer
Musician in the fandom since 2014, Blackened Blue always loved to brace his guitar and show everypony how he rocks! And now we can finally greet him in Milan, where he'll perform for everypony at our Saturday concert!

Be sure to check out his Twitter page and his YouTube channel beforehand to show him some love!